Website
Gemi Hartojo
September 2022
Skills/Tools: WordPress - Child Theme - Elementor - CSS
Gemi Hartojo is a life and business coach, and she fancies a bright and modern website.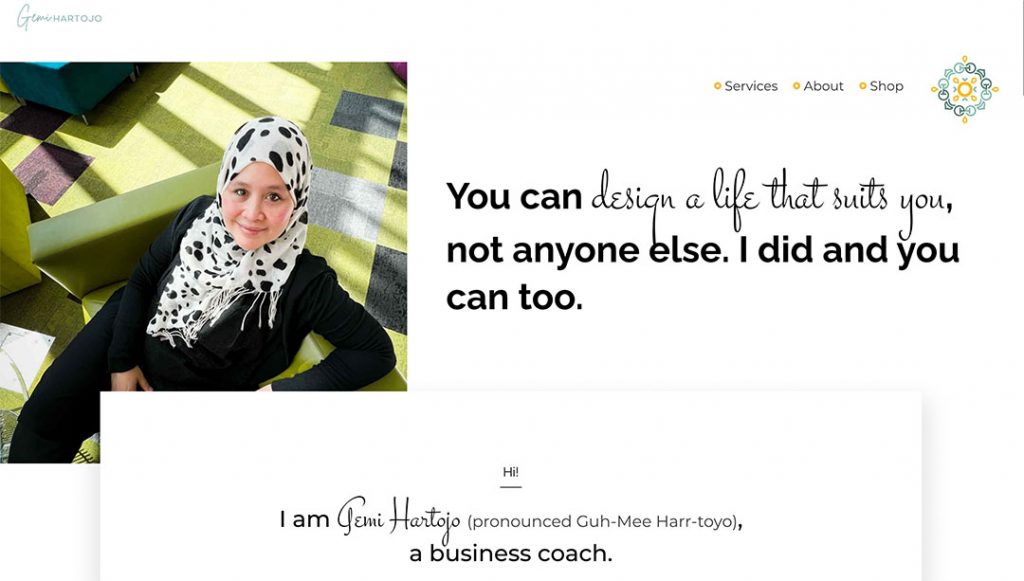 The logo designer, Qoni (IG@asdrawnbyqoni, fiverr), developed a mock-up to determine the color scheme for a website design element. Qoni's idea to use handwriting to emphasize certain content effectively highlights the positive messages that Gemi aims to promote.
The website runs on WordPress and utilizes Astra as the theme, along with Elementor and Happy Addons plugins for layout and style.