Website
Gemi Hartojo
September 2022
Skills/Tools: WordPress - Child Theme - Elementor - CSS
Gemi Hartojo is a life and business coach. For her website, she fancies having a bright and modern website.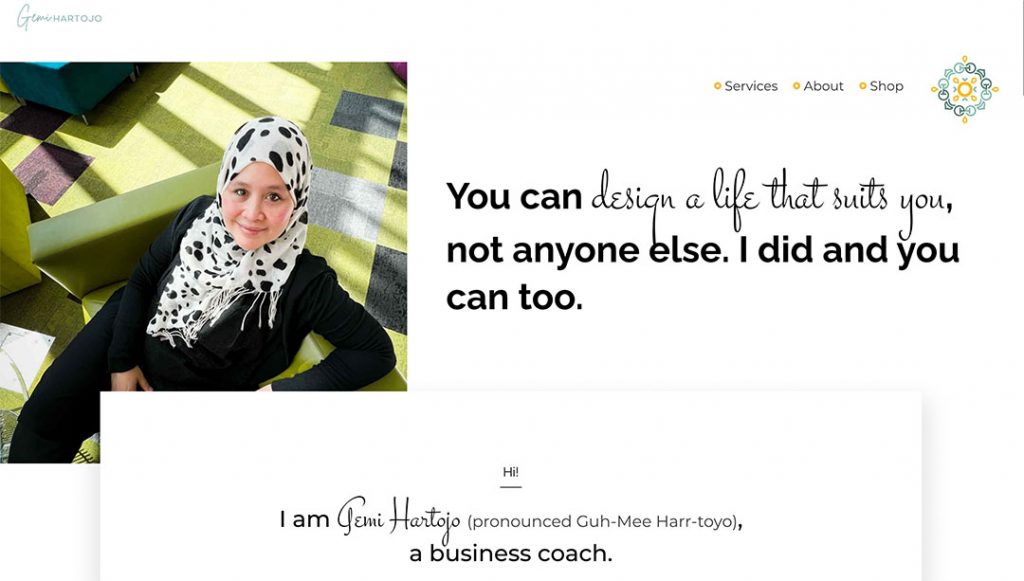 Qoni (IG@asdrawnbyqoni, fiverr), the logo designer, created a mock-up that guides the color of this website design element. Her idea of incorporating handwriting to highlight part of the content accentuates the positive messages Gemi wishes to share.
WordPress backs the website. I use the trusty Astra for the theme, and for the page layout and style, I employ the Elementor builder supported by Happy Addons for Elementor.