Website
Authentic Hikma
June - October 2023
Skills/Tools: WordPress, CSS
I had the pleasure of working with Amal, a fantastic coach in the field of mindful living, to bring her coaching website to life on WordPress. We worked closely to design the layout and create a website that captured her brand and services.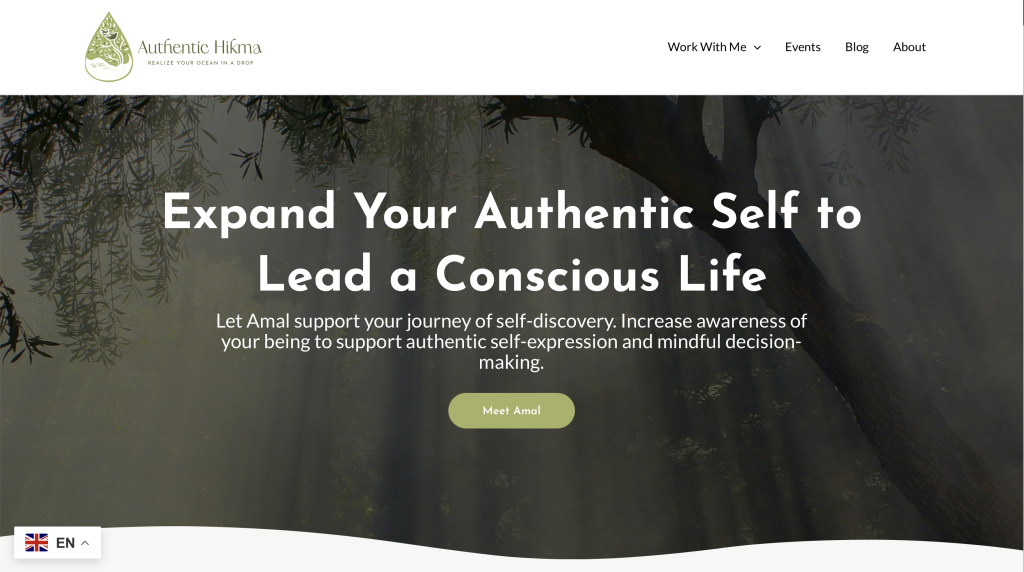 The logo and color scheme were carefully chosen by the talented graphic designer Qoni, who wanted to create a feeling of calmness and connection to nature.
Inspired by Amal's vision, natural elements were incorporated into the website, complementing the logo and bringing the website to life. An earthy color scheme created a peaceful atmosphere while maintaining a professional and uncluttered look.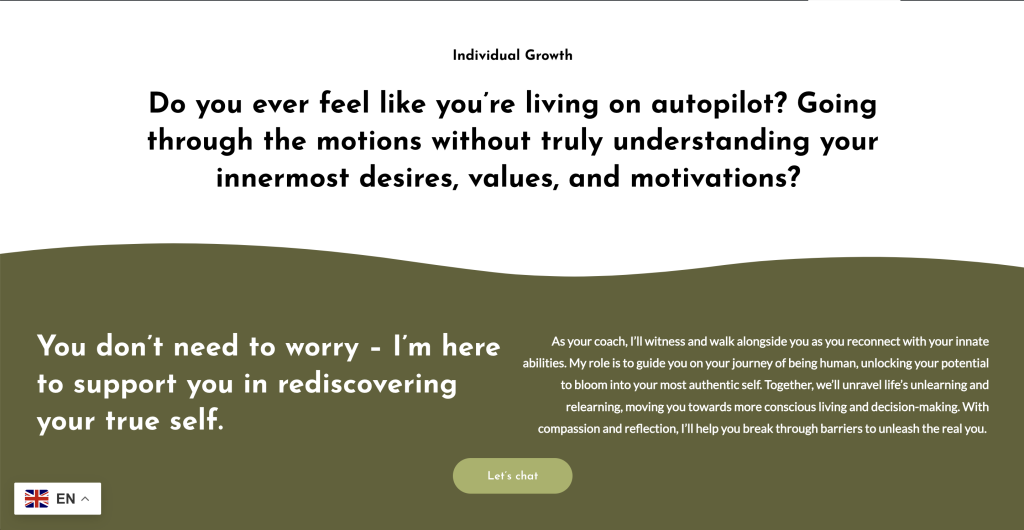 My main goal is to create a unique website tailored to my client's needs and goals. For Amal, I made sure that her expertise was presented in an easy-to-understand way and that her personality shone through.
The result is a customized WordPress website that perfectly aligns with Amal's mission of helping clients incorporate mindful living practices into their daily routines. It was a joy to work with Amal every step of the way to ensure that the website reflected her coaching style.